A Hosted Email Marketing Service
NextMail is the perfect marriage between ease of use and a professional feature set. This next-generation hosted email marketing solution provides for a new way to create and send your email. Benefit from our twenty years of experience in email marketing with this solution that is hosted on our mail servers at our state-of-the-art data center.

One feature is that the user interface allows for a simple "at a glance" series of checks that guides the email marketer through the steps of creating successful email campaigns. It all happens on one page with a minimum of scrolling, screens, and back-and-forth activity, and effectively eliminates mistakes that senders can sometimes make during the process of creating and sending email marketing campaigns. Another advantage is that system applies advanced intelligence and helps the email marketer send smarter throughout the steps of creating and sending email.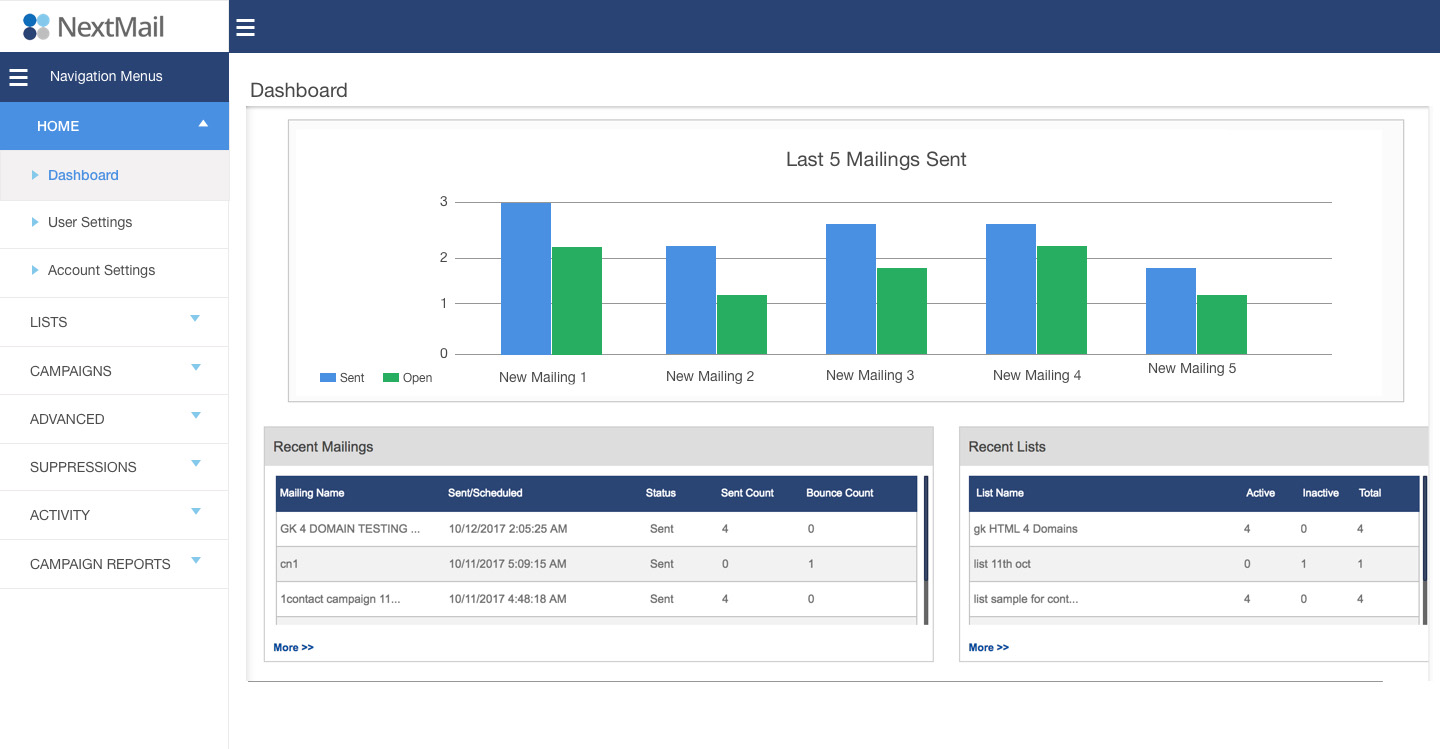 NextMail email marketing software includes the following, and much more:
Manage email mailing lists effortlessly for the most effective email marketing
Create robust, powerful email marketing campaigns that get response
Enjoy best-in-class feature set of email marketing features and functions
Segment and send email to just a portion of your list
Import your subscribers easily
Create up to 50 additional custom fields unique to your data
Merge email sending between lists
Send test campaigns before sending to your entire list
Enjoy the included responsive html email template editor
View and download detailed reports of bounces, opens, clicks, unsubscribes, more
Create sub-user accounts and customize access with permission-level settings
Suppress unwanted domains by campaign, by list or from the entire database.
Suppress manually or import a bulk list.
Export your list or your entire contact database into an Excel or CSV file for backup
Request Info Form
Net Atlantic NextMail
10 Federal Street, Suite 26
Salem Massachusetts 01970 USA
Phone: 978-219-1900
Email: sales@nextmail.email